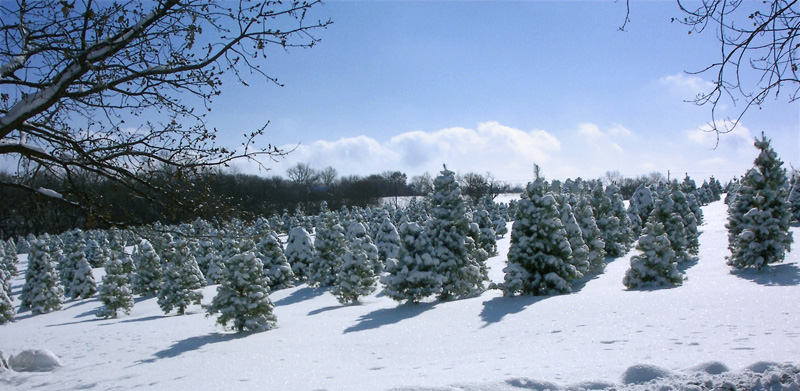 We're quickly spinning toward the holiday gift-giving season, and that has me questioning my options for friends, family and co-workers. What could I possibly offer them that they don't already own, or that would help them lean into their plans for the new year? What could I offer that will make them laugh, sigh, or feel connected to their world?
I'm questioning my gift giving because I'm spending the holidays in Kansas City, helping my dad clean out his 4,500-square foot space. My house, Jolene, could easily fit through one of the three garage doors, or inside the kitchen "nook."
This whole exercise has left me wondering why we keep things, why we let them go, and why regifting has a bad rap. Read on for my suggestions on what to do with the dusty boxes of stuff looming in your basement, and how you can approach holiday gift giving differently.
STUFF: It Lurks in The Basement…
After spending a week in their basement, I think my mum and dad kept things because they were useful at some point. My mum still has Jell-O molds that can deliver something that looks like a fruit-filled cornucopia. My dad has a belt-sander from the 1970's that still works, but smells like burnt hair when you turn it on.
Or maybe they kept things to remind them that the world was full of potential. Someone gave my mum a fancy blender after she got out of the hospital once so she could make kale-berry smoothies and other nutritious drinks. I think she only used it twice, but she kept it for years in a prime spot on the counter as a reminder that she had options for taking care of herself.
My folks also kept things that helped create a sense of home and history. They nested by racking quilts on ladders and draping them over furniture, as if to say, "Oh sweetie, come on over here. You sit down and let's cover you with a warm blanket." There were family photos covering every shelf, the piano, the hallways and stairwells. My grade school pinch pots and crayon drawings; my grandfather's spectacles and his bible, and my dad's sailing sexton sat inside class-covered cabinets like objects in a museum.
They kept things for good reasons. Most people do. But the things and the keeping often get out of hand anyway.
My parents' basement also held crafting supplies for making crocheted vests in the 1970's. It held literally thousands of books they used to study psychology, sociology, history, the church, computer science, business management, canning and gardening, birding and raising cattle. There is a stack of Betty Crocker cookbooks, and a large, mysterious box labeled "fragile" that holds at least 40-dozen golf balls, nested inside egg cartons.
You Have Options!
What do you do with all this stuff when it's outlived it usefulness? One suggestion to my Dad: gift each grandkid with one cookbook, a bag of crafting supplies, thirty books and a couple dozen golf balls for Christmas. There are twenty kids, so voila, my dad's Holiday shopping is done.
But would my nieces and nephews would feel blessed by these things, or would they laugh and then feel let down?
As I've been pawing through and sorting things out, I've been thinking a lot about our options for clearing out the cobwebs around stuff we don't use any more. Here are some thoughts:
GIVE SOMETHING YOU LOVE!
Regifting shouldn't be a dirty word! Someone else might treasure the thing that's just collecting dust in your house. It's okay to give and receive gifts that carry a note like: "Happy Holidays! This gently used ladle is clever and handy, and I hope you love it as much as have. I will miss it and might ask to borrow it for Soup Club."
I'm planning on returning to Olympia with a couple of my Mum's aprons. They'll be a holiday gift for my niece (shhhh, she doesn't know) and I can't wait to whip up a meal with her, shuffling around her kitchen, giggling about how lumpy the mashed potatoes are and asking "How did Nana do it?"
Sometimes our most prized possessions are the ones previously wielded by someone else.
PIXELATE IT!
Take digital photos of the things that jog your memory or tug your heartstrings – and share them! I've had a blast sending cell phone photos of all these basement relics to my friends and family. I sent my brother a photo showing him wearing a pinafore dress during a water balloon fight with a little note saying: "I love you! And I miss you and your flare for fashion."
I also found a box my mum had labeled "Dee." Inside, I found a baby tooth, report cards, newspaper clippings, and every letter that I had ever written to her and my dad. Who'd have known?
I knew my mum was a "holder-on-er" but I hadn't expected this. And I knew she was grappling with how to best be vital and giving in what was likely the last decade of her life (I wrote about this in Asking the Difficult Questions). Well, she knocked it out of the park. The Dee Box, discovered four months after her death, was an amazing gift. I laughed and sobbed as I worked my way through the box, recognizing how intensely my mum loved me and honored every single achievement and misstep that I took.
I plan to let that box go, but not until I pixelate it, so I can remind myself every once in a while that I was once young, my mother loved me passionately, and I was an amazement in her eyes.
I miss my mum. And my encouragement is to pixelate those old photos, tchotchkes, and memorabilia. Turn them into a modern digital photo album that you can gift your living family and friends. Cheer them up! Cheer them on!
GIVE IT TO CHARITY, OR GIFT THE PROCEEDS!
My mum had a slew of medical devices: two wheel chairs, seven walkers, 12 canes, a plastic back brace, an electric three-wheeled cart, and a slew of pillboxes for sorting medications day to day. I spoke to a local charity that re-distributes this sort of medical equipment, and they encouraged me to get the stuff down there before the end of the year so they could offer them as holiday gifts. "Really?" I asked. "You bet," the Charity Guy chuckled into the phone, "If you needed it, wouldn't you want a new wheelchair from Santa?"
Alternatively, I could try to sell stuff. My mum paid a mint for the electric cart. Craigslist offers a great resource for re-selling old stuff, giving you the option of donating the proceeds to charities, your friends or family.
LIGHTEN UP FOR EACH OTHER! My dad has thanked me a million (perhaps ten million) times for helping clean out the basement. Why? It's hard to let go! Sorting through a lifetime of stuff is exhausting. It requires decision-making and organization, tasks that engage the frontal region of the brain that's usually busy deciding what to eat for breakfast and how to spend your time. All that is challenging enough for my dad right now, so he simply doesn't have the brain space to deal with the basement, attic, upstairs bedrooms, the linen closets or garage.
And I am happy to help. It gives me an extra boost! I get an endorphin rush every time I drop a load of stuff at the local Goodwill! I think perhaps I'm growing taller, thinner and better looking as I drive away from the drop-off center — or so it feels, anyway.
So that is my encouragement to you… help each other. It feels good, and it makes a great holiday gift, no matter which end of the equation you're working on.
Keep Your Keeping In Check
In some ways, I'm not any different than my folks. Even though I've downsized into a tiny little space, I still accumulate stuff that has no reasonable "use." When I first moved into my little house I was received a sock monkey as a gift. He reminded me that I was loved, and that my friend wanted to bode me well in my tiny house. My puppy Olukai ate his face off years later, but I've still kept him around because the message is the same, even with the duct tape.
I've also kept a handful of wheat from my neighbor Oliver's garden. It reminds me of the past summer, when my mum and good friend Annie died and even so, we experienced a certain kind of abundance. I believe that is true. The wheat proves it was so.
See, I'm not so different from my folks, but with a little less stuff. Thank goodness there's no attic or basement in Jolene; after all, I am my mother's daughter.
A little extra thoughtfulness around the stuff that's already in your life, and in everyone else's, just might spare you and your loved ones from your natural hoarding instincts. Regift with abandon! Digitize the boxed up memories in your life! Give to the many folks out there who really, really need it, and lend a hand to the people in your life who could use a little boost. However you choose to give and receive this year, I wish you the best for your holidays. Enjoy them! Relish them!
Cheers, Dee